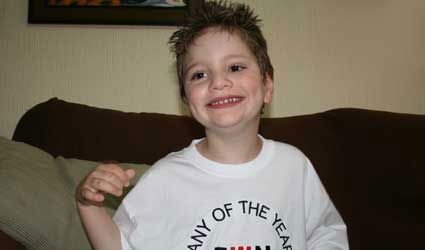 A CHARITY Music and Family Fun Day in aid of Tomas Leighton Care Charity will be held at El Potro Restaurant and Bar from 1.30pm on Saturday.
Tomas has cerebral palsy, is practically blind and suffers from epilepsy as well as having global learning difficulties.
Some of the coast's leading artists will be performing throughout the afternoon and into the evening, including Johnny Baker, Amelinde, Riff Raff Band, Lindsay Rose, Ricky Lavazza, Phoebe and Jordana.
There will also be a bouncy castle, face painting and a magician as well a BBQ, cocktails, an auction and a raffle. Tickets are only €5 which includes two raffle tickets. Children under 14 free.
Tickets are available on the day and before the event from El Potro, 952 470 284 or from the Beat FM radio station.
For more information visit www.tlc-charity.com