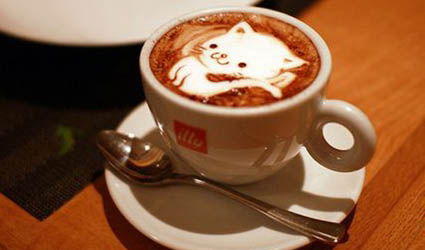 A FRENCH café is offering coffee and a cat for their customers.
The café in Paris is feline friendly and has 12 resident cats adopted from rescue centres. Owners say they invite their customers to enjoy the health benefits of cats. Numerous studies have highlighted the health benefits of owning cats which are believed to include lowering blood pressure and easing pain.
The idea is proving so popular that the café is fully booked until November.