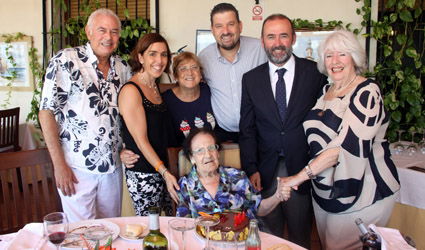 ISABEL BLANES ABAD recently celebrated her birthday in Campello.
A birthday is always special, but the lunch party at a Campello restaurant was even more special because Isabel Blanes is now 104 years old.
She was born in Alcoy in 1909 and worked as a seamstress but now lives with her daughter in Campello, where she is registered as the oldest resident.
Isabel is "full of life and energy," say those who see her each day and despite the minor ailments that come with age she is in good health, her family said.
Despite Isabel's century-plus-four, she is not the oldest person in Spain.  That title goes to Francisca Garcia Torres, "Abuela Paca," from Baeza (Jaen) who recently celebrated her 112th birthday.