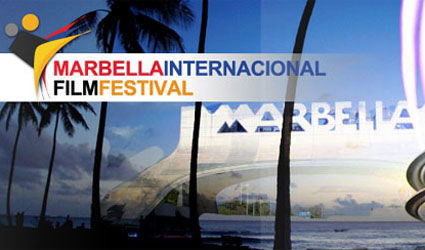 Euro Weekly News – Official Media Partners of the Marbella International Film Festival 
SOME of the most talented film makers in the world will be on the Costa del Sol for the Marbella International Film Festival.
Starting on Wednesday and running until next Sunday (October 6) it will showcase a host of films from all around the world.
The Marbella Film Festival, which was first launched in 2006, is the flagship project of New World Trust, an organisation created to provide support for talented artists across the globe.
Access to capital or identifying the financial backers are often the hardest obstacle for artists wishing to embark upon an artistic venture.
The objective of the trust is to provide start up capital for independent art projects. The support system includes assistance in marketing, project and financial management, business angles, agents and distribution networking, and trying to overcome any other obstacles which potentially hinder the artist's ability to create. The Euro Weekly News is proud to sponsor the event and act as Official Media Partners.
The venues for the festival this year will include the H10 Andalucia Plaza Hotel in Marbella and the Palacio de Ferias y Congresos (Trade Fair and Congress Centre), also in the heart of Marbella, where there will be two screens showing films.
It will include the screening of more than 40 films from the USA, UK, Russia, Austria, Italy, Spain, Germany, France, UAE, Hungary, Australia and Albania, workshops and industry networking as well as social events.
Once again, the festival will hold its annual 24 Hour Film Challenge. The event offers a great opportunity for filmmakers to add to their credits and demonstrate their talent to world audiences.
Over the past seven years, the 24 Hour Film Challenge has attracted many talented film makers, who have created some outstanding work, all scripted, shot, edited, and submitted for screening in only 24 hours.
This year, the Festival is aiming to increase participation by offering the challenge on-line, as well as on-location, thus allowing film makers from all over the world to make movies and show off their talent.
This is not just a great opportunity for artists to get ahead in the tough world of film-making, but also a unique chance for locals and visitors to enjoy a wide variety of short films, documentaries and feature-length movies in the unbeatable setting of Marbella.
More information at www.marbellafilmfestival.com