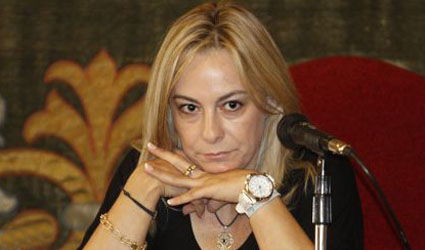 ALICANTE mayor Sonia Castedo has requested help from the government fund for paying suppliers.
The city hall has accumulated around €27 million in unpaid bills but in exchange for the bailout that allows Castedo to pay them, the council will have to follow strict guidelines laid down by Hacienda.  Local taxes will inevitably increase and expenditure diminish.
The plenary meeting when the motion was approved had to be held behind closed doors after protesting municipal workers were ejected from the public gallery.
Opposition groups accused Castedo of taking on a mortgage that the city's residents will have to pay for the next 10 years.  Taxes, dismissals as well as cuts to services and spending will be "brutal," the Opposition warned.