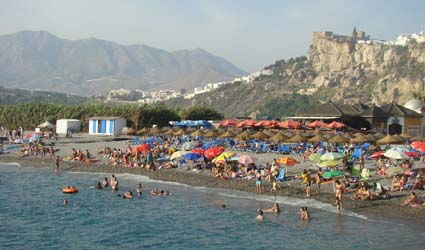 MOTRIL council is looking for towns and business associations to join its fight against the Coastal Plan (Plan Litoral) drawn up by the regional government.
Mayor Luisa Garcia Chamorro announced the council is preparing a series of allegations to prove the negative impact this plan would bring to the businesses and the economy of the area.
Garcia Chamorro, who described the plan as a "restraint," to the town's development, has urged the Junta de Andalucia to withdraw it as soon as possible.
Initially planned to protect the coastline, the Plan Litoral prevents any house from being built 500 metres ashore from the Port of Motril to Calahonda.
 "This plan the Junta is coming up with is putting paid to medium to long term growth," Garcia Chamorro said.
"Public administrations should work together to create jobs instead," she added.
Garcia Chamorro pointed out that the plan raises doubts over industrial, agricultural and tourism projects when the town council is working to attract investors.
According to the mayor, the Coastal Plan recently passed by the national government is the path to follow towards creating new jobs, rather than the Junta's stricter rules.