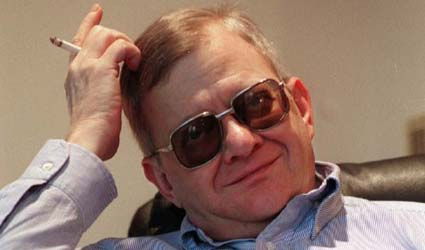 (Reuters) – Best-selling U.S. author Tom Clancy, whose military thrillers inspired movies and video games, has died at the age of 66, the New York Times reported on Wednesday, citing publisher G.P. Putnam's Sons.
Representatives for G.P. Putnam's Sons were not immediately available to comment.
Clancy's 20 books – starting with 1984's "The Hunt for Red October" and continuing through "The Sum of All Fears," "Rainbow Six" and the upcoming "Command Authority" – painted detailed stories of the world of spies, soldiers and politicians.