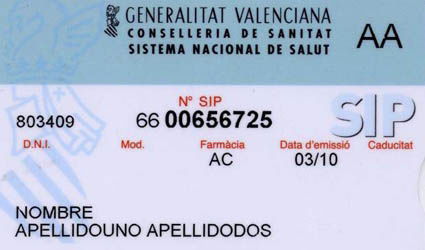 PATIENTS are being charged €3 to renew their SIP card in the Torrevieja area.
With the introduction of electronic prescriptions many of the cards are proving unusable to dispense prescriptions in pharmacies due to the poor condition of the magnetic strip. So now users will have to pay for a new one.
Whilst some have complained about the cost and process of getting a new SIP card, the Department of Health said the cost is not just for Torrevieja and that the measure was adopted throughout the Valencia community in 2012.