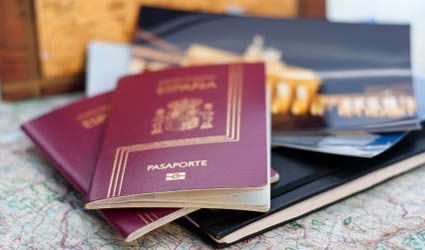 THE Spanish brain drain remains unplugged with many well qualified Almerians moving abroad to find work.
According to a local census more than 700 natives of Roquetas de Mar are living abroad, either forced by the lack of work or the need for a qualification for a second language.
This is an increase of 100 people on the previous year. In total 36,086 almerienses have left the province this year with AlmeriaCity seeing the departure of 7,968 citizens.
This is followed by Huercal-Overa with 2,325 and Nijar and Albox with around 1,500 each.
Especially significant are two towns with relatively small populations in the shape of Velez Rubio, with 1,144, and Adra, with 1,009, townspeople living abroad.
The rest are spread throughout the province which has seen a total of 155,524 people leave during the last five years.
The two main destinations for the people of Almeria are Argentina and France with 15,222 living in Argentina and close to 5,000 in France. Brazil came third with the majority of people moving away aged between 18 and 35 years of age.