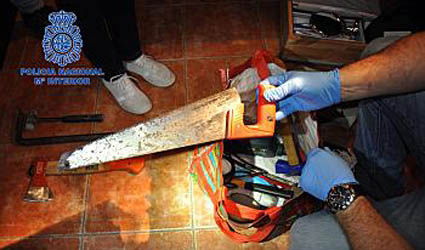 A 38-year-old Palma resident has  allegedly confessed  to killing his brother two weeks ago, and keeping the body in a freezer after dismembering it.
The alleged murderer presented himself to Local Police police early today (Monday) to confess the crime. He stated that he killed his brother 15 days ago at his house in calle Pere Llobera and that he later dismembered the body, police say.     
The victim was the murderer's younger brother, who was 31.