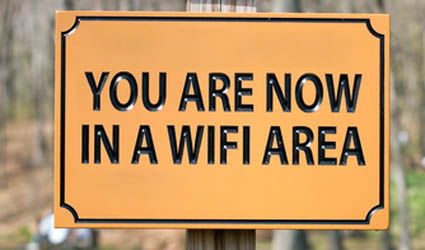 THE Councillor for New Technologies in Fuengirola, Juan Lazo, announced that the speed of the free Wi-Fi connection available in local parks and squares will be doubled.
In approximately one month, it will have been increased from 6MB to 12MB. The free service, available in public areas, was launched in 2011 and has more than 9,000 frequent users.
It can be accessed in Parque del Sol, Plaza de España, Parque de España, Plaza del Antiguo Ayuntamiento, Plaza de San Rafael, the square in Calle Moreno Carbonero, Parque de los Naranjos, Plaza Anabel Conde and the Tourist Office. There is also free Wi-Fi access at the town's three libraries.
Users need to register by connecting to the Red_publica_Ayto_Fuengirola signal, fill in the form and accept the responsibility clause. After that, they can use Wi-Fi for free 24-hours a day in those areas on their computers, mobile phones or tablets. If they don't register, they will only be able to navigate on www.fuengirola.org or www.visitafuengirola.com.
The speed of the service is limited to prevent unfair competition with internet providers.
Access to pornographic or violent content is blocked.