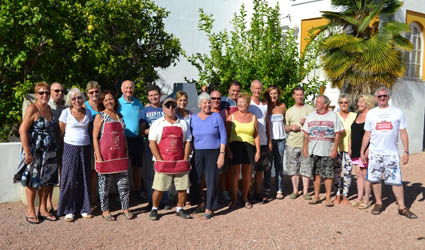 AFTER almost 20 years, properties in Monte Azul urbanisation have been legalised.
Thirty-two houses were affected when the builder failed to legalise the build and finalise the necessary paperwork. With home owners of all nationalities having spent hundreds and thousands of euros on their own solicitors' fees in the fight to get their deeds, the current Mayor of Benijofar, Luis Rodriguez finally resolved the situation and the homes now have the correct paperwork.
At a celebratory party for the mayor and councillors, the president of the urbaniation said: "Luis came to us during his election campaign and promised to sort out the problem and he has stayed true to his word." Ann and Ray Forster who have lived there for 16 years said: "We were told not to worry about the property not being registered, it would be sorted, but we never thought it would take 16 years! Everything the mayor has promised he has done."
The mayor said it had taken over a year to resolve the situation but felt it was his "civic duty" to help residents.