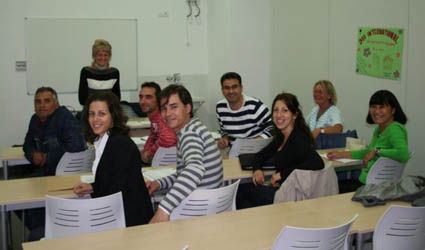 THERE is still just enough time to sign up for adult education courses in Teulada.
Enrolment continues until September 30 for classes that include Spanish for foreigners at six levels: initiation, basic, elementary, intermediate, advanced and conversation.
Valenciano is available at all levels, including classes for foreign residents.
Other courses include English, German (initiation), computer studies (three levels), Art, macramé, needlework, embroidery, lace-making and patchwork.
More information is available from the Secretary's Office at the Centre for Adult Education (CFPA), Monday to Friday from 11.30am to 1.30pm or ring 96 5740 158, Extension 1805.