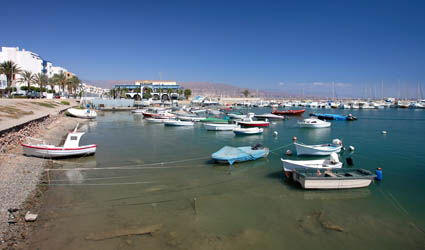 THE fishing industry in Almeria province has been given a massive boost with the news that Mercadona will supply their stores in Madrid with fish caught in the ports of Almeria, Adra and Garrucha. The supermarket chain, led by Juan Roig, is expected  to put into operation very soon its new logistics network throughout Spain to sell freshly caught fish in its 1,400 stores.
Since July, Mercadona has been supplying fresh fish purchased at auctions in the ports of Almeria to the 33 supermarkets in the province.
Distribution now goes a step further with Mercadona having signed agreements to operate as a buyer in the auctions organised by the Association of  Shipowners of Almería (Asopesca) and the brotherhoods of Garrucha and Adra, along with more than 70 fishing organisations around the Spanish coast with the aim of improving the quality of fresh fish products.