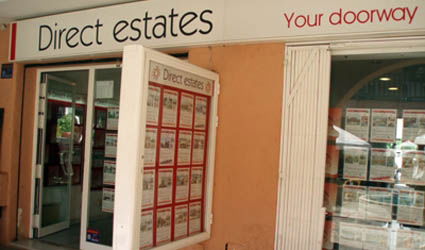 Direct Estates is a family run estate agency with extensive knowledge and experience in finding and matching clients to their dream properties at the best value in Spain.
The family run business is based in the El Zoco commercial center in Calahonda on the Costa del Sol.
All of Direct Estates agents are friendly individuals with years of experience and a vast knowledge of the property market on the Costa del Sol. This means they can use a wide network of contacts to provide clients with the best possible solution, be it anything from buying a home, to making an investment, transferring funds or recommendations for repairs and renovations.
Direct Estates are prepared to all of the leg work in order to support clients as best they can they pride themselves on their after sales personal touch and their staff work hard to be able to assist clients in all aspects of the buying process, taking the time to fully understand their likes and needs.
Tom Van Camp of Direct Estates says, "Most of our buyers often call back at a later stage just to say hello or join us for a cup of coffee as we are more than just a real estate company."
In its ten years of existence Direct Estates has brought together hundreds of buyers and home sellers during which they have built up a warm and respectful reputation through client recommendations.
As an estate agency Direct Estates deal with clients from across the globe, Tom says, "Most of our clients are from Northern Europe including Belgium, France, Holland, Germany and Scandinavian countries. We speak all of these languages in our office so that we can supply clients with all of the information in their native tongue and also assist with lawyers who also can also speak various languages."
The support that Direct Estates provides is extraordinary, alongside providing assistance with language barriers they also help clients with any necessary paperwork and documents for those purchasing a property in Spain to ensure clients fully understand all of the necessary information.
Direct Estates also offer the opportunity for clients to generate income with them through their free rental services.
For a friendly and professional advice on purchasing a property in Spain or indeed any of the numerous services they provide contact Direct Estates on 952 939 116 or email [email protected]. You can also view the website www.directestates.com.