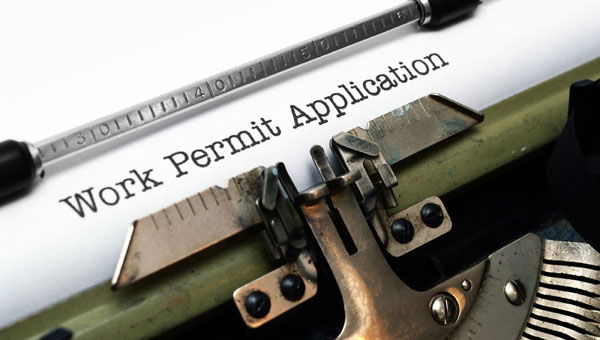 A YEAR and a half had passed and I was still blazing the uphill paper chase tread mill to obtain my work permit.
Obviously obsessed, I would not be denied. My becoming legalised was a goal of personal dignity and respect for my newly acquired country.
Paying for the diminishing value of the stamp required was proving difficult as the higher up the ladder I worked on obtaining seals and signatures the actual costs diminished drastically.
No one ever had change enough to compensate me for what was now less than a third of a peseta in value.
But I do remember getting lots of dirty silver-appearing coins with holes in their middle. Got so many I started wearing a collar of them around my neck which facilitated the payment to obtain the latest worthless inscribed engravings.
On one particular visit to obtain the signatures of two shoe shine artists on the distant outskirts of Almeria, they acknowledged they knew I would be in to see them.
Their uncle (the previous signatory of my valuable paper work) had alerted them of my coming. "Ah, so you're that 'extranjero' guy trying to get work permit papers," exclaimed the bold smart one.
"I've never seen an 'extranjero' before," proclaimed the dumb one with crooked and misshaped glasses. "You don't look so different from us. Someone said you was an ALIEN I think. You from the moon or somewhere?" he earnestly enquired.
"No" jumped in his guiding light of a friend, "but he's probably from France". In a zen moment my brain had a cramp that was as severe as if I was smacked between the eyes by a 14 pound hammer.
I obviously had become the laughing stock of the entire capital and was being used as a galloping pawn to bring levity into the lives of bored government clerks and their nearest relatives.
I returned to Mojacar. Upon lamenting my grievances to my English friends in the village they diagnosed the malady as an acute bureaucratic "taking the piss".
This quaint phrase is nothing less tantamount than being urinated upon from up high and without the convenience of a brolly or warning. The more they explained the acuteness of the affront the more outraged I became.
My plan was to seek out the most astute legal mind in the capital city and beat them at their own game. My solution was a lawyer, and someone important, the head of their entire bar association of those rascals.
The next weekend I drove to his house in the capital, knocked on the door early one morning and boldly presented my case. He informed me that such formidable and perplexing papers needed a specialist to attack the problem. He directed me to the offices of what the Spanish call a 'Gestor', people expert in sorting out the detailed and impossible Spanish paper chase requirements, of any type. The war began anew.