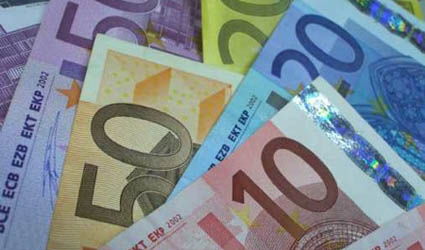 LUNCHING with friends the other day, we ended up comparing recent excessive expenditure.
Two had spent well over €1,000, while others a few hundred less. Now, you might be forgiven for thinking that we'd been investing in a new winter wardrobe, or indeed had an amazing night out on the tiles. Alas, no. The expenditure all related to speeding fines – or multas – a word which I suspect we will all become familiar with going forward.
Your next presumption may be that I socialise with a bunch of 20-something thrill seekers? Again, no. The group was one of expatriate mums living and working here in Spain.
Not a superyacht between us, so the multas were received, and promptly paid, albeit not without pain. 
With respect to the heftier fines, their solicitors urged paying, but also requesting proof, which was not provided along with the demand. One mum was particularly baffled as she 'drives like a tortoise', in her own words.
Trafico, the organisation responsible for setting road limits and fines, states that fines on the motorways range from €100 to €600, depending on how much you were exceeding the speed limit. So, to reach four-digit multas, it seems that additional forces have been at play. Sometimes original demands are sent to an old address or are lost in the post, so that the original fine multiplies before it finally reaches you.
Now, I am all in favour of obeying speed limits. But what makes my mind boggle is how those racers get away with it; the ones that zig zag practically on two wheels in and out of the autopista rush our traffic.
These are the people who think speed limits are a recommended minimum, and will tailgate you until they can pass – either side.
Pay close attention to these cars, because as far as I can tell, they are often not even worth €1,000, so what are the chances of Trafico collecting from them?
According to ElSemenalDigital.com, 1.4 million Spaniards are driving without any form of insurance – this equates to just over 5 per cent of your co-drivers out there on the roads. Others do so without a licence, so tracking them down is probably more costly than merits effort.
Multas of all kinds seem to be on the rise, suggesting that the Spanish government is targeting this as a form of cash-infusion to help the country on the 'road' to recovery, along with the many additional taxes levied.
Interestingly, neighbouring Portugal is taking a different approach – now offering attractive tax breaks to move to their fair shores. So if those fines start to pile up, you can always hit the road due West. Perhaps then lunchtime discussions of excessive spending may actually be that new winter wardrobe.