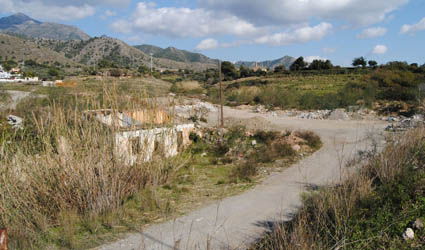 WORK to build a much anticipated sewage plant in Nerja might start at the end of the year.
Nerja, despite its normally crystal clear waters, has been attracting bad publicity on social networking sites such as TripAdvisor for an alleged sewage problem at the Burriana beach.
Videos posted earlier this year purported to show raw sewage at the popular bathing beach. And that has led to worries British tourists may be put off coming to the town. The debate has been going on for several years on internet sites about the state of the water.
In a meeting held with Environment Ministry representatives in Madrid, Nerja mayor Jose Alberto Armijo stated the council is expecting the project to be passed in October.
This would be the last step before the verification of the suitability of the plot devoted for the plan in the Aguahierro area, and eventually its building.
"I hope the start of the works become a reality before the end of the year," said Armijo.
This is a much anticipated project in Nerja as it has been delayed for no less than four decades.