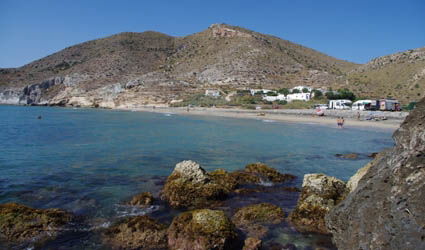 A MYSTERY man managed to rescue a total of nine people who were bathing in the Cala del Plomo, (Nijar).
Nothing is known yet about the hero who saved so many lives with the aid of a rope in the tiny cove which is just 200 metres wide.
The bathers were surprised by the force of the current of water that was dragging them away from the shore. The 112 Emergency Service received several calls warning that there were several people in the water who could not get out because of the strong current.
One of the bathers had to be transferred to a hospital because of the amount of water they had swallowed.