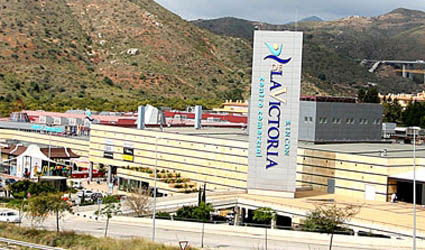 A MOTORBIKER on the run has been arrested by Local Police officers for allegedly starting a fire near the Rincon de la Victoria shopping centre.
Even though the fire started next to a residential area, no homes had to be evacuated.
"Residents were scared because of the size of the flames, but no significant damage has been caused," Infoca firefighters said.
Two Infoca firefighters units, as well as Rincon de la Victoria, Velez-Malaga and Malaga firefighters helped put out the fire, stopping the traffic in a nearby road for two hours.
The alleged arsonist was involved in a collision with a car on the A7 motorway in Rincon de la Victoria in which three people, two adults and an eight-year-old girl, were injured on Sunday.
He then fled the scene and, according to sources, remained hidden next to the Rincon de la Victoria shopping centre for two days.
Police believe the accused had self-harmed as he had sustained an injury to his neck by the time of his arrest.
According to a local daily, police are currently investigating if the man stole the motorbike from a man in Rincon de la Victoria after threatening him with a gun.
The accused has been remanded in custody.