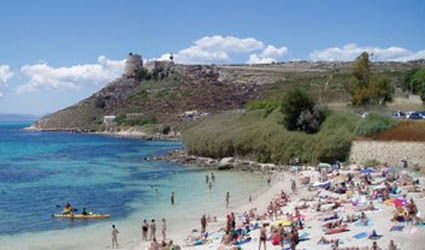 MEMBER of the European Parliament (MEP) Iñaki Irazabalbeitia, has pledged to save Cala Mosca on the Orihuela Costa from wholesale construction.
Orihuela Mayor Monserrate Guillen accompanied the MEP as he was shown the last remaining undeveloped stretch of the coastline.
Mr Irazabalbeitia, who visited Cala Mosca, is a member of the parliament's Petitions Committee where Bob Houliston, president of C.L.A.R.O., more than three years ago, handed in a petition signed by 7,000 people to prevent the complete urbanisation of this land.
Two endangered species protected by European Union environmental legislation are present on the land. The MEP said a public park to save the two species could be a solution, adding that the local and regional authorities would play a decisive role in determining its future.
As a result the Petitions Committee of the European Parliament and the European Commission told the local and Valencian authorities to rethink the project and carry out a public consultation and an environmental impact study.