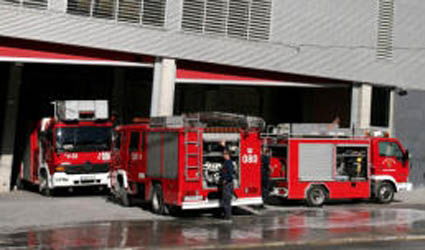 FIREMEN had to remove a window from an Elche woman's home to get her to hospital.
The 38-year-old woman fell and broke her hip, hospital sources explained afterwards.
She managed to ring a family member who sent the SAMU and DYA emergency services to her home. 
On arrival medics sedated the woman, who was in considerable pain, and immobilised her to prevent complications to the fracture. 
As they were unable to take the stretcher via the lift or staircase, they requested help and a crane lorry from the fire brigade.
Firemen first removed an apartment window so the stretcher could be put on the crane.  It was then lowered to the street where, two hours later, it was greeted with applause from neighbours.