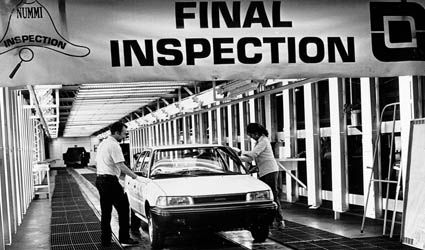 TOYOTA's iconic Corolla model has reached a new milestone.
The Japanese manufacturer announced the Corolla sales exceeded 40 million units worldwide in July.
The first-ever Corolla was built in November 1966 in a factory specially designed for that purpose in the Japanese city of Takaoka.
This facility was later joined by another two in Australia and in Malaysia in order to produce region-specific models of the iconic car.
The Corolla doubled its annual production from 480,000 to 1.1 million units between 1965 and 1968, proof of how the model contributed to Toyota's success.
One in five cars Toyota has sold in 76 years of history has been a Corolla, currently produced in 15 manufacturing facilities around the world.
Corolla exports to the US began in 1968, and its success made it possible to reach the1 million units sold landmark just four years after its launch.
In 1997 the Corolla became the world's best selling model with 22.65 million units, and since 2002 more than 1 million units per year have been sold.
The original Corolla was designed to meet its customers' needs, a basic premise the manufacturer claims has remained intact ever since.