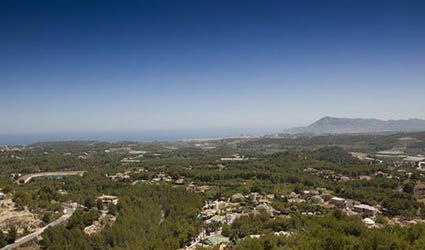 ALTEA'S Town Council has approved Oslo City Hall's application to build a residential centre in Montemolar.
Technical and legal reports from all departments were favourable, said Economy councillor Pedro Barber.
When the project was declared of Community Interest in 2007 the previous council, then led by Andres Ripoll, did not object to this designation or appeal against it, Barber pointed out.
The Costa Blanca is the second-most important destination for Norwegian tourists and Altea's Norwegian community has grown more than any other in recent years, he continued.
The €5.6 million project will bring direct and indirect employment to the town, the councillor said.
There would be jobs at the residence and others arising from services provided by Altea businesses.  "This will help to reactivate our economy and commerce," Barber predicted. 
The Montemolar centre will be the town's second Norwegian residence, following the centre built by BaerumTown Hall in 2002.