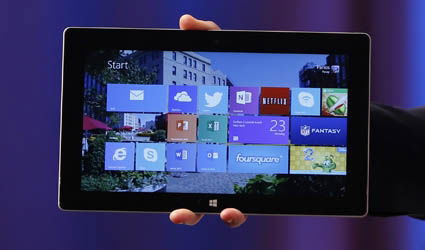 NEW YORK (AP) — Microsoft is introducing two new Surface tablet computers and several accessories as it tries to boost its tablet business as sales of traditional desktop and laptop computers decline.
The Surface Pro 2, unveiled Monday at an event in New York, is targeted at professionals who want to full power of laptops in a tablet-style device. The kickstand built into the device is redesigned to make it easier to use on laps. In the past, it worked best on a flat surface such as a table.
Microsoft says the Pro 2 also offers a 75 percent improvement in battery life over the previous model. There's also a new cover accessory that extends battery life even further.
Microsoft didn't immediately announce a price on Pro 2 or details on the second model.