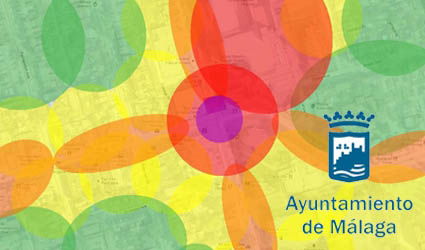 Malaga City Hall has introduced a new web site to measure  noise pollution in the area.
The tool is available for everyone and  is intended  to help residents, real estate promoters and constructors to know about the noise level at their location.
Luis Medina-Montoya, Environmental Director of Malaga, stated that the Centre and Ciudad Jardin areas are the most affected. Despite this, he also added that the noise level in the city has lowered two decibels since the first measurements were made.
For more information go to: http://controlderuido.malaga.eu/