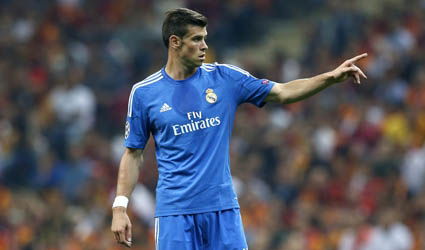 MADRID (Reuters) – Gareth Bale will have to wait for his debut at the Bernabeu after he was injured in the warmup and left out of the Real Madrid team to play Getafe in La Liga on Sunday.
The world's most expensive player, who cost Real around 100 million euros (84 million pounds) when he was signed from Tottenham Hotspur three weeks ago, has made two appearances so far away at Villarreal, where he scored, and at Galatasaray in the Champions League.
Real medical staff could be seen attending to Bale's left thigh as the sides warmed up and soon afterwards Isco was named in the starting 11 in his place with Raphael Varane on the bench.
There has been great expectation among home fans to see Bale play in a Real shirt at the Bernabeu for the first time, on a day local newspaper Marca had dubbed 'B-Day'.