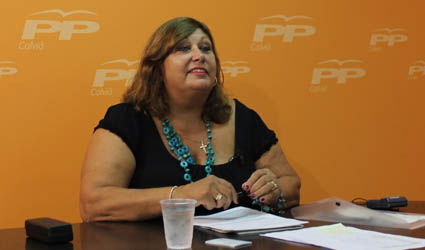 THOUSANDs of people asking for the foreign residents card to be re-instated have prompted  a call for the EU to rethink legislation.
The conservative Partido Popular (PP) in Calvia will demand that the EU go back to giving European Union citizens living in Spain an ID card with a photo.
Next Thursday, the PP will present a motion at the council meeting to get back the card which was done away with in 2006 due to a change in EU legislation.
They existed between 1980 and 2006 and were given to EU citizens registered as residents of Spain.
Calvia's Foreign Residents' Department has reportedly received thousands of demands to reinstate the residents' card.
Having a photo and fingerprint, they had the same validity as the Spanish ID card (DNI). The green document currently given to EU residents has no legal validity on its own, as holders must also carry their own country's ID.
In Calvia alone there are more than 13,000 EU residents, of which more than 6,000 are British, the worse affected, because as the UK has no ID card they have to carry their passport.  Non-EU citizens must have a Spanish issued ID card.
Calvia Town Hall has discussed the matter with the Balearic Government, which says it is the EU's place change the legislation.