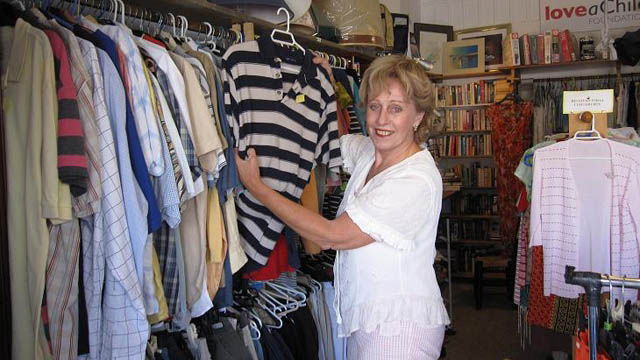 CALLOUS thieves have broken into a charity shop and stolen cash destined to help children in some of the poorest parts of the world.
Not only was €100 stolen but costume jewellery meant for sale to benefit the Love a Child Foundation was taken from Pocapecunia, a Nerja-based charity shop.
"It's unbelievable," shop manager Elise Brouwers said. She could not find a plausible explanation for the robbery of a charity shop.
"Maybe it's the economic crisis, but it's a pity because this act gives the town of Nerja a bad name," she added.
The Love a Child Foundation helps Tibetan refugee children in India and Nepal, as well as poor children from Burma and Ecuador.
"With the €100 stolen we could have educated a child for one year in Burma, Laos or Ecuador," said Elise. Now workers at the Euro Weekly News have stepped forward to help out with a €100 donation to make up the charity's losses.
But Pocapecunia still has to replace the stolen goods. Elise is hoping the altruistic citizens of Nerja will step forward with donations of unwanted goods for the shop to replace those stolen.
It first opened in December 2010 with the profits from selling paperbacks, second-hand clothes and household items going to the Foundation, set up by John Margetson in Nerja 10 years ago.
Anyone interested in helping can pop in to Pocapecunia on 6, Bella Vista street in Nerja. The shop is open from Monday to Saturday from 10am to 1:30pm.