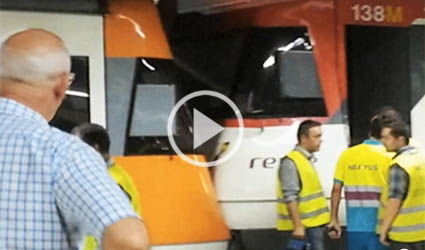 MADRID (AP) — Spain's state rail company says 22 people suffered minor injuries when a commuter train crashed into another train in a station in the northeastern city of Barcelona.
RENFE spokesman Antonio Carmona says the collision occurred in Sants station at 10:05 a.m. (0805 GMT) Friday when the passenger train collided with another that was stopped.
He says 22 people reported that they had suffered bruises but that only 10 needed treatment and none was hospitalized.
Carmona says the cause of the collision is not yet known.