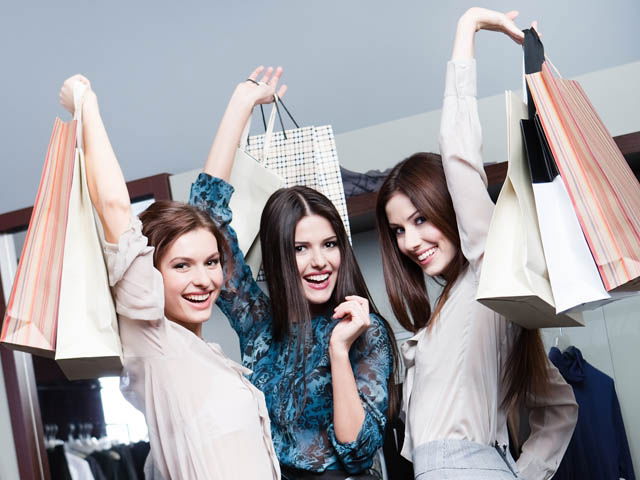 SINCE life seems to be so gruesomely serious at the moment, I thought I would redress the balance with a totally trivial piece this week.
So, let's talk about shopping. For clothes, for trips and new hairdos – all those trimmings that can add a hint of rose-tint to our glasses.
It may still be balmy here on our Southern shores, but the posh ladies in the fashion media have decided that we all need to wear a pink wooly coat this season. You don't even have to remortgage the house to buy one as the High Street is teeming with pink hues; powder, baby or salmon all pass the grade.
Still, you should expect a heftier dry cleaning bill and you may need to invest in matching pink socks for your faithful dog, Rex, who may otherwise put some unsightly paw prints on your new purchase.
While paw prints have yet to hit the fashion radar for anyone over the age of five, leopard- and zebra-prints are still going strong, so feel free to go wild this autumn, too.
They are, however, best avoided in male couture unless your name is David Gandy, (the model who was voted the sexiest man alive by a recent YouTube survey, and fronts several advertising campaigns including Dolce & Gabbana,) in which case, you can wear anything at all. Or nothing, come to think of it… 
Anyway, back to the fashion dictators, I mean directors, we should all be shopping for some injection of tartan to your wardrobe – be it a beanie (yes, really) hat, skirt or shirt.
Any clothing in emerald green is also recommended, a colour which even crosses the barrier into cosmetics, with models recently seen donning green lips on the catwalk. Follow this trend at your own risk.
Ask your hairdresser to add a fringe when you next go; 'bangs' are very this season, apparently, and they also hide any pesky wrinkles on your forehead. Doing so is certainly cheaper than resorting to the new breakthrough procedure of freezing your skin cells so that they can be used in rejuvenating surgery – yours at a mere £40,000 (€47,300) and available now.
Forget about trimming your eyebrows, though; sales of tweezers are allegedly falling due to the 'Cara Delevingne' effect – the model with the bushy brows. Again, best treat this trend with caution as she also inspired the recent 'Onesie' craze…
If all this sounds far too much like hard work, why not invest in a little 'me' time instead – perhaps a weekend break in Lisbon, which has just won the Best City Destination in Europe title at the World Travel Awards. It boasts the largest aquarium in Europe and, for more historically-inclined visitors, there is a 16th century Moorish castle. Or why not get ahead of the curve and head East to Tokyo and learn Japanese so that you can chit chat with the locals come the 2020 Olympics.
Until next time, wishing you a very fashionable fall season and sayonara.