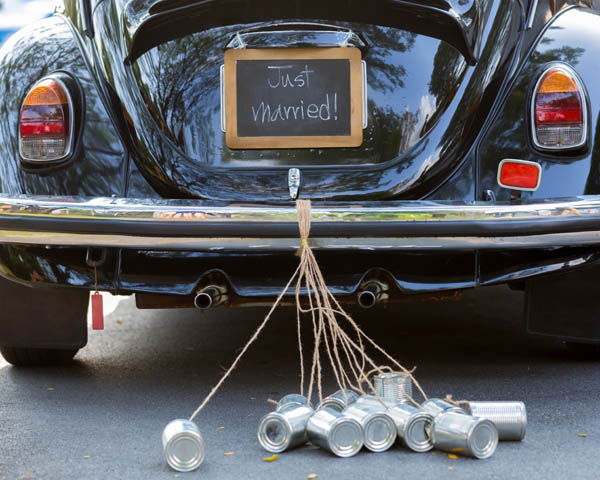 TO my knowledge a question that has never been asked or answered. Was your marriage better than that of a society wedding?
My recent marriage to my Ukrainian bride, Nadezhda (Nadia) could hardly be bettered.
I would say that wouldn't I. However, what made it special was the euphoric enthusiasm of multi-national friends and officials in their determination to make our tying the knot special.
This was in sharp contrast to killjoy Spain giving our betrothal the big thumbs down. 
Before the Spanish legislature would consider us marrying, we were obliged to live in provable sin for 12 months. That is rich coming from a Catholic country.
Besides, Nadia would have to be resident in Spain for 12 months, which is not possible on a three-month visa. Gibraltar beckoned and from there on Spanish 'Can't do' was exchanged for British 'Can do.'
The hurdles were formidable as Nadia's multiple documents, by necessity, had been translated and notarised from USSR Russian to Ukrainian and then to English.
The UK's Madrid visa department called to wish us well. The staff at Gibraltar's marriage registrar could not do enough to help us. 
On reaching the Gibraltar border we two blithe spirits sailed through and what a welcome we received.
It seemed 30,000 Gibraltarians had decked out every building with flags and bunting in our honour. However, I concede that might have something to do with a diplomatic dispute.
The Bristol and Queens hotels provided exceptional service. As a prelude to our signing the register, Nadia delicately played Ukrainian, French and Russian melodies on the hotel's grand piano.
Without a trace of Spanish bureaucratic inflexibility, we two were happily married.
Our betrothal was made possible by an office that had in the past brought together 'in holy matrimony' Sean Connery, Roger Moore, John Lennon and Yoko Ono, Lawrence Harvey and similar romantics.
What can be said of our entourage? The practical support and well wishes poured in from Russia, the Ukraine, France, Britain, Spain and the Baltic States.
On our return we stayed at a friend's Sotogrande villa where we received a celebratory call from a country's EU representative.
In my idle moments, I reflect on the enormous wealth that international marriages bring to Gibraltar.
Each such marriage, including an entourage of 100 people, could easily add £100,000 (€118,500) to the local economy.  A diplomatic spat over an artificial reef costs a lot of money; so does turning away besotted couples intent on marriage.