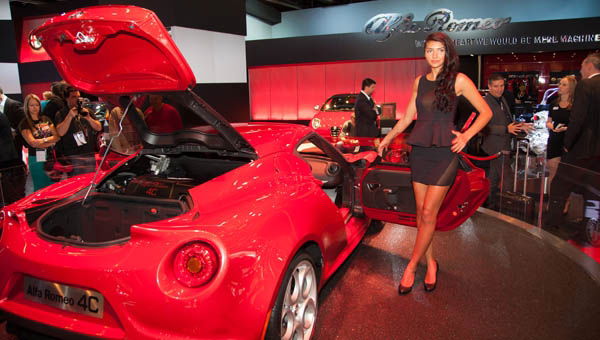 THE 65th Frankfurt Motor Show is being held until September 22.
The international exhibition could not come at a better moment for the Spanish industry, which recently ousted Russia from 11th place in the International Organisation of Motor Vehicle Manufacturers ranking.
The Spanish car industry registered a profit of €6.3 billion during the first half of the year, according to the Spanish Car and Lorry Manufacturers Association (Anfac).
In Spain 210,581 cars were manufactured in July, an increase of 15.36 per cent in relation to 2012 said Anfac.
Many of these cars, including the Ford S-Max soon to be produced in Valencia, are being presented at the Frankfurt Motor Show.
The show gathers all the segments of the car industry together on a 230,000 m2 site and more than 1,000 stands.
Two themes are being highlighted at the show; electric cars and so-called car connectivity, that is technology that aims at connecting the driver with the car and the environment.
German manufacturers will unveil 16 electric cars, with many more produced by Chinese, French, British, Japanese and American manufacturers.
This is proof that this technology has ceased to be just a concept but has become a reality, according to the organising German Association of the Automotive Industry (VDA).
Car connectivity is being planned to change the driving and safety of cars, with technology capable of assisting the driver in the most dangerous situations.
Experts claim 210 million of these 'connected cars' will be on the roads in 2016, four times more than today.