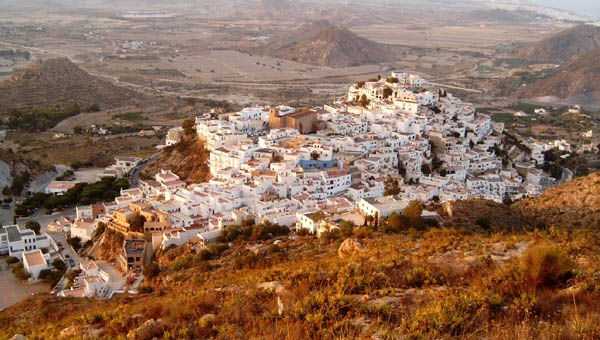 ALMERIA province can proudly boast two of the 18 'prettiest towns in Spain'.
And the province will be the envy of Andalucia, as Mojacar and Lucainena de las Torres are the only tow ns in the region to make the list, as reported in the Euro Weekly News.
Now the official proclamation of Mojacar as one of the 18 'Most beautiful towns in Spain' will be held tomorrow (Friday)  at 11:30 am in the meeting room of Mojacar Town Hall.
The event will be chaired by the mayor of Mojacar Rosa Maria Cano and the President of the Association Oscar Soria.
All Mojacar residents and business owners  who wish to attend are invited to come along  and learn about the objectives and activities of the Association,. They include commercial relationships with the Borghi travel tour operator, specialists in the travel industry, and other international contacts with similar associations in European countries.
The Association 'Los Pueblos mas bonitos de España' (The prettiest towns in Spain) will form part of a network that encompasses 18 municipalities in the country and aims to promote tourism in charming towns and villages.
The aim of this initiative is to boost promotional efforts and  tourism both nationally and internationally and organise activities related to heritage and culture.