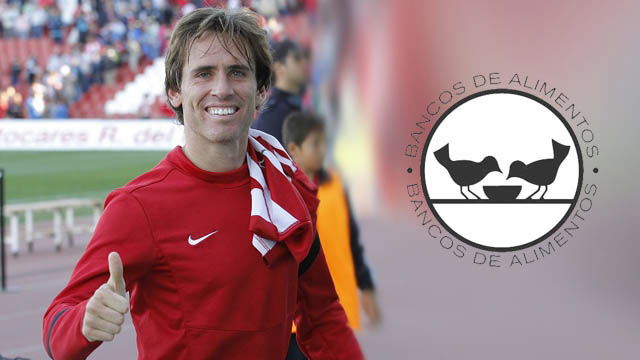 THREE football stars from UD Almeria have lent their support to a Food Bank campaign.
Marcos Tebar, Angel Trujillo and Miguel Angel Corona paid a visit to the Mediterranean shopping centre in the Almeria city to sign autographs for people who donated a kilo of non perishable food to the Food Bank of Almeria.
Lots of children took the opportunity to meet their idols, and at the same time help feed the needy.
Citizens were encouraged to participate in a gesture of solidarity in this initiative  with the players  signing shirts, balls and scarves, and were photographed with their fans as a reward for their donation.
The following evening it was the turn of music group El Lunatico to sign t-shirts and discs in change for a kilo of food.
The Al Campo Hypermarket organised the collection in collaboration with the Food Bank of Almeria,  UD Almeria and El Lunatico, with the aim of 'reawakening the spirit of solidarity that  Almeria demonstrates' in all food bank events.
Non-perishable foods are pasta, flour, rice, pulses, oil and sugar. The Food Bank supplies 220 associations across the province through which food is distributed to more than 65,000 people.