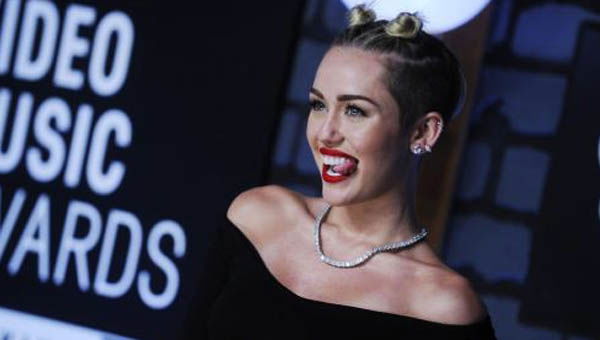 OPENING a newspaper these days can be an angst-inducing exercise. Wars, atrocities, crime and depravity jump out from every page, even the business section is not immune, with further economic doom foretelling of future austerity measures and tax hikes.
If you are ready to skip the rest of this article and seek out more light-hearted pieces, bear with me…
Do you scoff at the media's focus on celebrities partying in St Tropez, z-listers bickering in a house under surveillance 24/7 and former teen-idols behaving badly on stage at Music Awards?
Perhaps you know more about the family dramas of Brad and Angelina or Catherine and Michael Douglas than you do about those of your cousins, which you think is a tragedy, but secretly, you still read about it?
Well, you are not alone and I think doing so may, in fact, be a useful antidote to the abundance of bad news that otherwise dominates the media.
After all, what can we, as private individuals, do about allegations of chemical attacks on civilians in Syria?  Faced with harrowing photographs, we feel powerless and fearful for the future, ours and that of our children.
Along with a constant stream of suicide bombings in Iraq, uncontrollable nuclear emissions in Japan and even the risk of political conflict on our doorstep with regards to the border to Gibraltar, our anxiety can rise to what psychologists term 'fight or flight' levels.
Nature has provided our bodies with the ability – or the adrenaline – to reach maximum physical potential to stay and fight an enemy, or to run faster than a speeding bullet in the opposite direction.
Unless you are unfortunate enough to be in a war- or catastrophe-zone – neither reaction is appropriate for us these days. So, instead of being expended, the adrenaline internalises and can ultimately lead to health problems.
Cue Miley Cyrus (the artist formerly known as Hannah Montana) cavorting on stage with an oversized white foam finger and a male pop star; the perfect storm in a teacup. Whether it left you incensed, irritated or intrigued, it was the talk of the town and media for several days. It made even further headline news when the satirical newspaper The Onion posted a false first person explanation in the name of CNN's Managing Editor for her decision to lead with this story ahead of the rather more weighty news available.
They primarily blamed the age-old motivator of money for the decision, but in reality, are we not fed up with the horrors of the world?
We cannot run from the current state of flux, and it is probably our duty as citizens of the world to stay informed. Sure, you can lobby the government or support Amnesty International, but in the end our impact is minimal. So, until the day that 'good news' capture the majority of headlines, our interest in the buffered, relatively unimportant world of reality TV stars and celebrities could be the escapism that we need.
Rather than feeling guilty about buying your daily tabloid or weekly gossip magazine, just think about the money you are saving in counselling and, as you fall asleep at night, perhaps include Angelina Jolie in your little list of people to thank for a calm night's sleep.