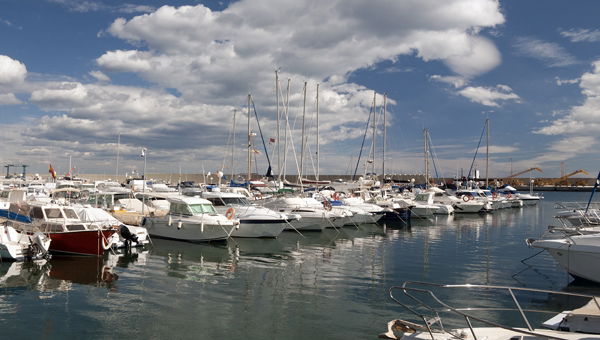 FISHERMEN have been hard-hit by the 'overnight' disappearance of the famous local red prawn.
The mystery of the missing Garrucha red prawn does not appear as if it is to be resolved any time soon.
For over a month the few trawlers operating from the port are returning from the shellfish grounds without any prawns on board or, at most, three or four that fit in one hand.
The scarcity of the popular shrimp, which retail for approximately €70 a kilo, is causing disruption to the fishing fleet and local restaurants.
Of the nine boats left in Garrucha only three or four have been  going out to sea in the last few weeks.  Daily fuel expenses exceed €600 and €700 and make it unprofitable to fish for such small catches.
The head of the Fishermen's Association, Gaspar Jimenez, commented that "the situation is widespread in all fisheries even in other ports such as Aguilas , Mazarron and Santa Pola .  I've spent 30 years at sea and I have never come across a situation this bad."
These sentiments were echoed by Luis Gea, head of Galindo Gea. "I've never seen this, there have been bad times catching five or six  kilos, but never when the shrimp has completely disappeared overnight."
This situation has meant some fishing boats from Almeria have been selling Alboran Island prawns at the Garrucha auction .
The unprecedented shortage of seafood is equally affecting all the traditional fishing grounds and the fishermen have contacted the sub delegate of the Government Andres Garcia Lorca  who has expressed his commitment to promote any initiative that might overcome this crisis.