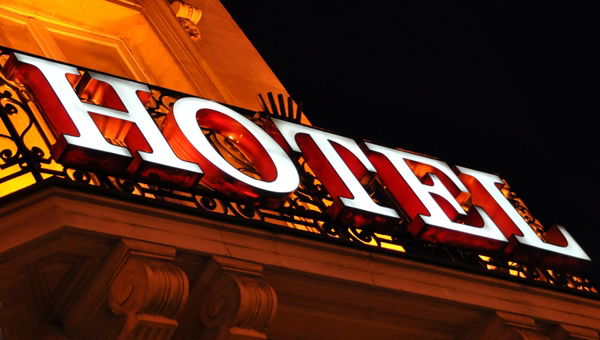 THE other week I wrote about some silly stories proliferating at this time of year.
These have to be topped, though, by the one about the fictitious floating restaurant, Oscar's, built in the hull of an old fishing boat amid reefs and shipwrecks in Brixham, Devon where staff in diving gear would swim down to catch whatever fish the customer wanted.
In the three months it was up, Oscar's managed to climb to a top ranking onTripAdvisor.  And it didn't even exist!
This TripAdvisor profile was in fact a ruse started by a disgruntled businessman. He was fed up with malicious and unmoderated reviews being posted on the website that claims to provide "unbiased hotel reviews, photos and advice for hotels and vacations."
This follows an earlier TripAdvisor profile about a Glasgow hostel for the homeless named as one of the city's best hotels after fake reviews. Some users even posted photos of pool and spa facilities that the hotel supposedly offers, but which don't actually exist.
Now, even the best genuine restaurants and hotels in the world will always find some detractors, so you have to use a bit of common sense and look at a range of reviews.
Used intelligently, TripAdvisor is a very useful tool, but useless if taken at face value.
Why can't it see, for instance, that a venue with numerous 5-star reviews posted by first-time reviewers is quite likely cheating the system? Not funny really because people make spending decisions based on what they read on the site.
As I've written before, you have to use your own 'idiot filters'. If there are only 5-star reviews, be suspicious; similarly, if only bad ones.
In fact, I'm astonished how people write damning reviews for the slightest reason. One reviewer gave a hotel a 1-star rating because, even though he wasn't staying there and only purchased a beer, he didn't like the barman's "surly attitude."
Another reviewer gave a restaurant a 1-star slating despite not eating there because the décor "looked tired."
One common gripe I do take seriously, though is being 'accidentally' overcharged in restaurants for fictitious drinks etc. by a minority (thankfully) of restaurateurs. Hmm! Back to the land of make-believe I wrote about above. If there's only one thing you take away from today's column, it's this:CHECK those bills!                                                                                                                                                                                                                                                                                                                                                                                                                                                                                                                            
Nora Johnson's thrillers 'Retribution', 'Soul Stealer', 'The De Clerambault Code' (www.nora-johnson.com) available from Amazon in paperback/eBook (€0.89;£0.77) and iBookstore. Profits to Cudeca.