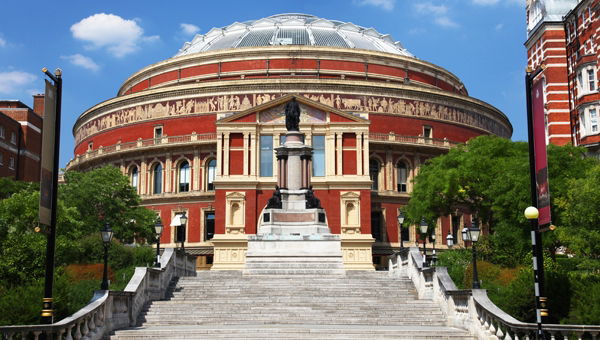 TO me one of the most wonderfully British events of the year is The Proms.
To my mind the Proms, the series of classical music concerts held at London's Royal Albert Hall, sum up everything that is gloriously British.
As I looked out at the thousands who took part on this year's final, heart bursting night, my thoughts turned to the subsequent despair and envy that must be felt by the enemies in our midst.
Misguided zealots, who actual think they can replace the British heritage and way of life with their own austere undemocratic slavery and pathetic existence.
As I looked out across this wonderful gathering, with the flags of the Commonwealth and our nation waving proudly in the breeze and the uplifting tones of 'Land of Hope and Glory' ringing stridently out from 10,000 throats, I was struck by two thoughts.
One was why our Scottish partners would ever want to leave our age old alliance! And secondly the sight of those thousands of animated joyful faces, all baring their emotions without a damn Burka in sight.
The Burka is a travesty. This awful facial shroud actually sums up the oppressive way of life our enemies would have us adopt, if we allowed it, which we never will. The French have already banned this unacceptable mask of misery and I was delighted to see Conservative MP Philip Hollobone come out this week and state that if one of these women required a 'face to face' consultation, they would not be welcome unless their faces could actually be observed.
Let us be absolutely clear here. The Burka has nothing whatsoever to do with religion. At no point does the Koran mention the female form has to be covered from top to toe, merely that they should be attired modestly. (Call me old fashioned, but observing the way some of our ladies expose themselves these days the Koran may have a point!)
No, having lived in a Muslim country for almost eight years, I can tell you, the only reason their women are covered in this way is that some of the men are so randy and emotionally insecure; they simply can't trust other males to keep their hands off them, so they cover them up.
It really is as simple as that. As far as the women themselves are concerned, I think their reasons vary. Some comply because they are simply petrified of their chosen partners, others retain a masochistic or subservient attitude, and not a few truly enjoy the anonymity and intimidating effect this threatening emotion eraser has on those around them.
This week's message? Ban the Burka and God bless the Proms.
 Keep the Faith.
Love Leapy.
Leapylee2002@gmail.com.