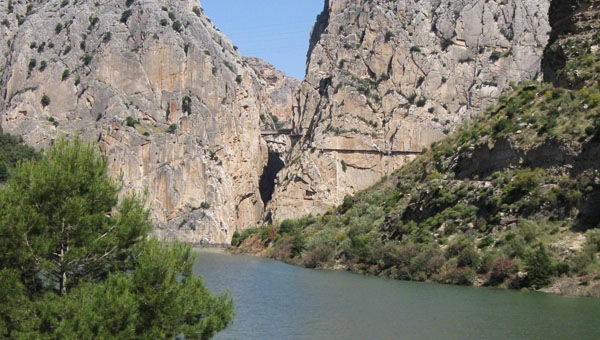 ANTEQUERA council has approved its part of the plans for the restoration of the notorious 'Caminito del Rey', known as the 'death walkway'.
The Junta de Andalucia and Malaga Provincial Government will carry out the project to restore the 'Caminito del Rey' in El Chorro, Alora.
A spokesman for the council said the work on what could become a major tourist attraction should go ahead as soon as possible. Plans also depend on approval from Alora and Ardales councils.
The project will be carried out in phases, the first of which is due to be assigned this year, started in 2014, and finished within another year.
The first phase to repair the 1.2-kilometre walkway is due to cost €3 million.
The walkway will be made of wood, not concrete like the original.
The Caminito del Rey has become known throughout the world for its extreme danger, and although it has been closed to the public for years, many climbers continue to risk their lives. Construction of the Caminito finished in 1905 and it was inaugurated by King Alfonso XIII but is now in serious disrepair.
Four people have died at the 100-metre high Caminito del Rey in recent years and many have been injured.