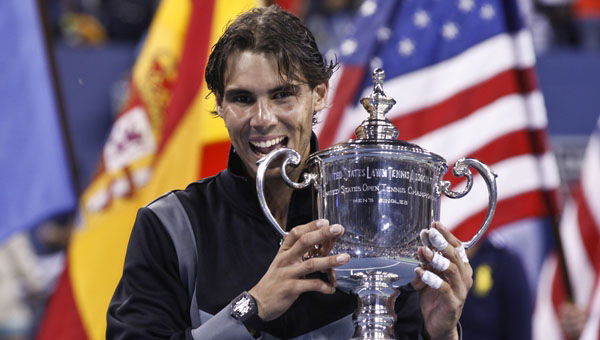 Rafael Nadal has conquered his second US Open crown with a 6-2, 3-6, 6-4, 6-1 victory over World No. 1 Novak Djokovic. The Spaniard now holds a 13 Grand Slam title record, only four short of Roger Federer´s 17. 
"Probably only my team knows how much [today's match] means for me," Nadal said during the trophy presentation. "Playing against Novak always is a very special feeling. Probably nobody brings my game to that limit like Novak did."  
Nadal earned a total of $3.6 million dollars, including $1 million in bonus prize money for winning the 2013 Emirates Airline US Open Series Bonus Challenge. 
With this result, the Mallorcan has improved his record to a perfect 22-0 on hard courts this season.