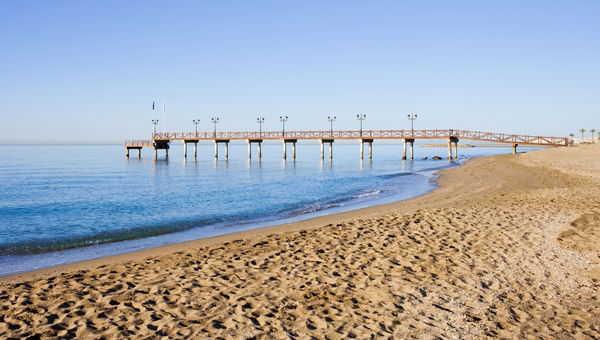 THREE beaches in Malaga province could lose their Blue Flags awarded by the Environmental Education and Consumer Association.
They are the Malapesquera and CarvajalBeaches in Benalmadena, and SabinillasBeach in Manilva, which, according to the association, have had several problems this summer regarding lifeguard services.
The association said this measure is 'provisional' and that they can keep the blue flags if they prove they have solved the deficiencies. Checks are carried out throughout the summer to ensure that the beaches maintain the conditions under which they were granted the blue flags. They have to meet strict criteria for water quality, environmental education, environmental management, and safety and services.
Benalmadena Town Hall complained that the information had been released because the decision is not yet final, and that until it is, it should remain confidential, because the town's main source of income is tourism.
The Councillor for Beaches, Jose Antonio Serrano, says they will not request the 'blue flag' next year, and will instead aim for "distinctions of more prestige, such as the 'Q' for quality flag, backed by the Ministry of Tourism."
He also confirmed that the flags are still flying, as the town hall has only received a request to solve "certain deficiencies" which he claimed do not affect safety for beachgoers.