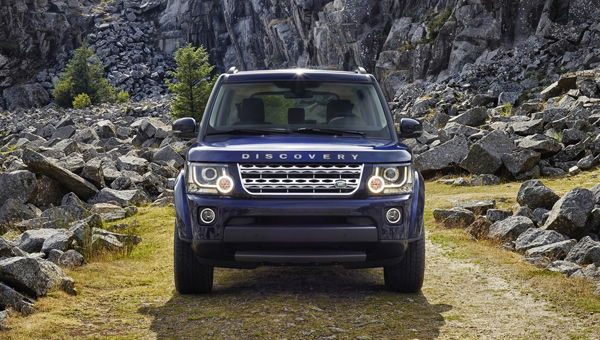 LAND ROVER has announced the upgraded 2014 Discovery.
The multi-award winning vehicle gets new core attributes that will be carried over into the 2014 models, available to order now with deliveries from mid-November.
 "The Discovery is the perfect vehicle for people who enjoy living an active lifestyle to the full," said Land Rover Global Brand Director, John Edwards.
For 2014, Discovery has been given a facelift with a new front grille, front bumper, headlamp design, daytime running lights and two new alloy wheel designs.
For the first time, the name 'Discovery' replaces 'Land Rover' on the bonnet.
The number '4' will be removed from the tailgate as well, leaving just the word 'Discovery'.
The previous 5-litre V8 petrol engine is replaced in the 2014 models with the highly efficient 3.0 V6 S/C.
The new V6 generates 340PS and torque of 450Nm to deliver acceleration from 0-60 mph in 7.7 seconds and a top speed 194 kilometres per hour.
Fuel-stretching Intelligent Stop-Start technology is introduced on all petrol and diesel engines.
For 2014 models, available from €49,200, buyers are offered a choice of two four-wheel drive systems with the new single-speed transfer box.
The single-speed transfer box acknowledges that some customers do not need to fully exploit the Discovery's off-road capabilities, say the manufacturers.
The new range of driver assistance features for the 2014 Discovery include the Wade Sensing, a technology unique to Land Rover that uses sensors in the door mirrors to provide the driver with information when driving through water.
Other features are the Blind Spot Monitoring, Closing Vehicle Sensing, Reverse Traffic Detection and T-junction Cameras.
To align the 2014 Discovery with other Range Rover vehicles, it will have available the Meridian premium, an audio system that produces 825 Watts output and features 17 speakers.