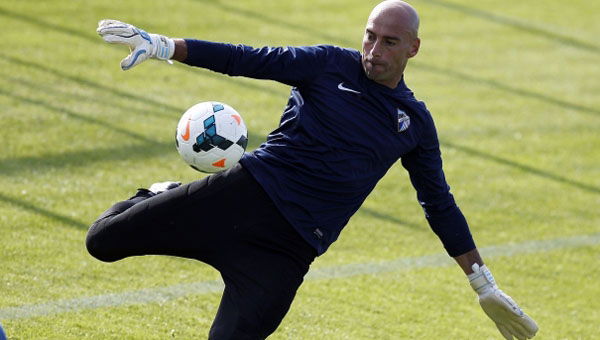 Malaga Club de Fútbol and goalkeeper, Wilfredo Daniel Caballero, have reached an agreement to extend his contract until 2016/17. Willy is one of the Blue and Whites' team captains and he possesses the unbeaten record of Malaga CF not conceding a goal in 479 minutes of First Division action, which contributed to the team qualifying for the UEFA Champions League in 2011/12.
 
During the 2012/13 campaign, Willy Caballero didn't concede a goal during Malaga CF's first five UEFA Champions League games, and was twice selected as part of UEFA's 'dream team' during the competition.
With this contract renewal until 2016/17, Malaga CF has guaranteed the continuity of one of the most important members of the team, who has been a great success for the Blue and Whites in recent years.