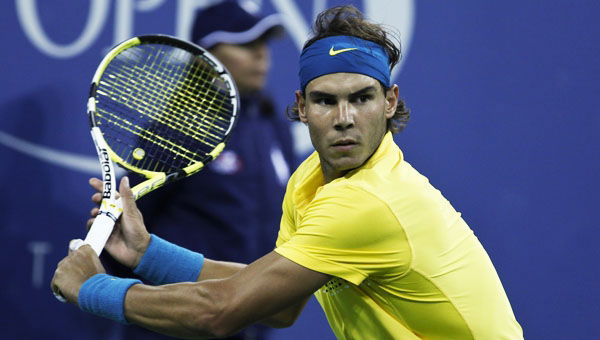 Rafael Nadal needed only one hour and 34 minutes to reach the US Open semi-final Wednesday night when he defeated fellow Spaniard Tommy Robredo 6-0, 6-2, 6-2.
Nadal now extends his winning streak to 20 matches on hard court and he will next face Frenchman Richard Gasquet looking for a spot in the big final.
"I think I played my best match of the US Open this year," Nadal said in an on-court interview.  "I am very happy with the way that I moved myself on court, very happy that the way I hit my forehand and my backhand especially."
Nadal has won all 67 service games since the tournament started, and 27 of his past 28 encounters against Spaniards.
Nadal will take No. 1 in the Emirates ATP Rankings if he wins the title and the Serb Novak Djokovic does not reach the final.