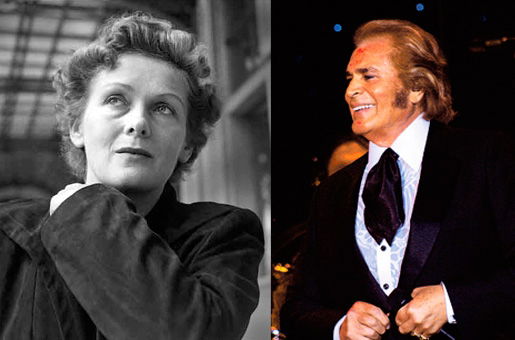 THE wish list of the so-called 'Peru Two,' Michaella McCollum Connolly and Melissa Reid, detained in a Lima jail on trafficking charges, reads more like the stuff you might pack for a late summer getaway.
It ranged from baby oil, hair removal cream, Nivea moisturiser and a pack of cards to a sports bra size 32FF, toilet roll, envelopes and stamps.
For food, they also opted for relative luxuries (Pringles, Nutella, oat and honey bars and Oreos) rather than more down-to-earth necessities like bottled water or long-life milk.
Now, whatever your opinion of the pair and the relative merits of their story (which sounds a bit like the plot of the next Guy Ritchie movie to me), their wish list got me thinking.
About the sort of luxuries (or essentials, depending upon your point of view) the rest of us would choose in, God forbid, similar circumstances in Peru or, God willing, as a guest on Desert Island Discs in the UK.
Guests on this 70-year-old BBC radio show can request one luxury, which can't be a human being. (John Cleese, though, was allowed to take Michael Palin, on condition he was dead and stuffed!) Luxuries requested have ranged from the musical (guitar, Tony Blair and Colin Firth; organ, Jo Brand) to food (French mustard, Boris Johnson; wheat-free bread, Terence Stamp) and toiletries (body cream, Kim Cattrall; sun cream, Annie Lennox; mirror, Simon Cowell and Graham Norton). Interesting!
As for their choice of eight records on the desert island, the modesty of some castaways knows no bounds. Engelbert Humperdinck selected his own record (and book), Norman Wisdom five of his own recordings, while the opera singer, Elisabeth Schwarzkopf, seven of hers, something never repeated by any guest.
Returning to the 'Peru Two,' the last 'Two' we read about were the 'Tamworth Two,' a pair of pigs that escaped and were on the run for over a week. When they were eventually caught, they lived out their lives in a sanctuary, courtesy of the Daily Mail. No doubt the Mail will be after the stories of the 'Peru Two' too, after their 15 years (if found guilty) in their Peruvian, err, 'sanctuary.'
Next time, girls, maybe best stick to stuffing your bags with just Pringles and honey bars!
Nora Johnson's thrillers 'Retribution,' 'Soul Stealer,' 'The De Clerambault Code' (www.nora-johnson.com) available from Amazon in paperback/eBook (€0.89; £0.77) and iBookstore. Profits to Cudeca.