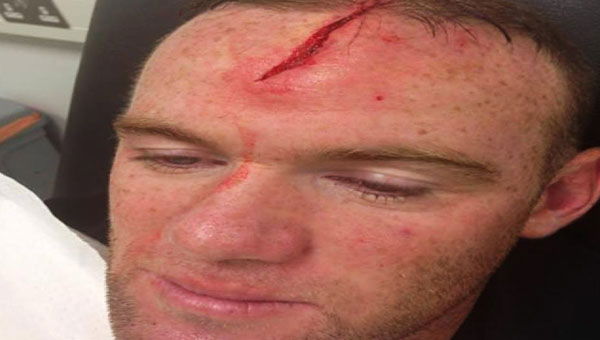 The English striker posted a photo on his Facebook page after suffering a deep cut during a training session. Rooney collided with fellow teammate Phil Jones while disputing the ball, ending with his forehead hitting one of the defender´s boot.
David Moyes, Old Trafford boss, said Rooney could be out of the fields for up to three weeks.
Since the beginning of the season last August 17th, Manchester United has lost three players due to injuries.