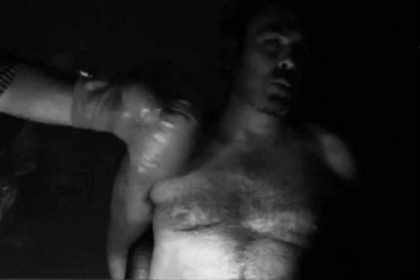 Sergio Flores, Secretary of the Partido Andalucista in Ronda, Malaga has surprised members of the public with a very unusual campaign video posted earlier this week.
The five minute long black and white clip shows Flores sitting in front of a desk with both hands tied behind his back and getting punched in the face as he speaks about all the current problems in Andalucia. There are two different versions of the video, with different lengths, and they have already reached 4,000 hits on YouTube.
"We decided to do something different and shocking, something to reach everyone in Andalucia", said Flores. "We wanted to show the reality of what´s happening in the region".
At the end of the video he manages to free his hands and abruptly hits the table saying "Enough, Andalucia deserves more".
Flores will be officially presenting his candidature next week and hopes this campaign will present him with the opportunity to "work closer with the people".