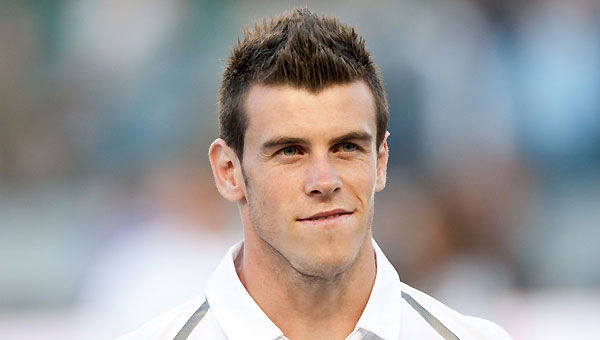 GARETH BALE has been unveiled as a Real Madrid player following a reported record €100 million deal to 15,000 fans at the Bernabeu stadium.
The player, who has left England's Tottenham Hotspurs, this morning went through the formality of a fitness test before he was officially presented to the media as the latest 'galactico' to join Madrid .
But he kept them waiting and was 21minutes late for the press conference, due at 1pm, and introduction to the fans.
The 24-year-old has joined superstar Cristiano Ronaldo, the previous transfer fee record holder, to provide what could be a fearsome duel wing partnership.
The deal was finally announced yesterday on the Spurs website after months of speculation.
Madrid have declared the sale to be worth around €93 million in a bid to keep Ronaldo's status as their most expensive player ever. He cost them €94 million when he joined from Manchester United in 2009. But other sources insist the Bale deal was worth much more.
He has signed a six year contract worth a reported €300,000 a week. He had joined Tottenham in 2007 for €11.8 million.
In a statement Bale said: "I have had six very happy years at Tottenham but it's the right time to say goodbye. We've had some special times together over the years and I've loved every minute of it.
"I would like to thank everyone at the club, the chairman, board, staff, coaches and players – and most of all the fantastic fans who I hope will understand this amazing career opportunity."
He will be given a heroes welcome by the fans, but he has big footsteps to follow. Ronaldo has now scored 202 goals in 202 matches for Real Madrid.