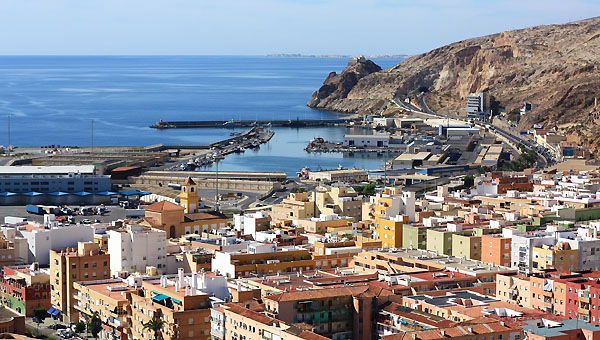 A DIRECT sea-link between Almeria and  the UK's Southampton could give the province's farmers a boost.
A large delegation of business and institutional representatives from Almeria will be travelling on September 4  to Southampton to close a deal to support the opening of a regular service between the ports of the two cities.
The agreement is the result of negotiations that have been developed in recent months between the two ports to establish a regular route for horticultural goods.
The hope is that by making it easier to transport fruit and vegetables direct to the UK Almeria's farmers can exploit the British market further.
The project has been developed and offered by Southampton Fruit Handling, a company linked to the English port that is dedicated exclusively to trade in fruit and fresh vegetables from various southern European countries.
Southampton is the largest port in England for the handling of fruits and vegetables  from European countries and North Africa..
The British expertise has led them to work on the project to establish a regular line from Almeria, a province that is now a leader in the marketing of fruit and vegetables for the markets of the UK and the rest of Europe.